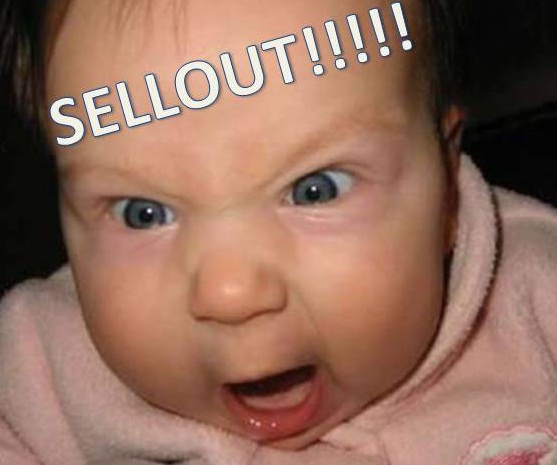 About six months ago I experienced a big career change. For almost 15 years I worked with the same demographic, teens. I accepted my first job in youth ministry just before my 19th birthday at a small Southern Baptist church in Guymon, OK. It was the blind leading the blind. There weren't many youth and the church was against most everything so the damage was minimized. There were a lot of challenges and I almost quit a couple of times before I realized that I loved youth ministry but couldn't stand that place. The pastor and a few great people made the experience bearable and at times even enjoyable. I stayed there almost 4 years until I graduated college and left in 2001 to teach math and coach football. I learned a lot about another side of youth ministry while teaching school. During that time I volunteered in a great youth ministry and came to really love Steve, the youth pastor. Though I did enjoy teaching school and LOVED coaching I knew youth ministry in a church was where my passion really was. In 2004 I moved again to another little church in Celina, TX to be the youth pastor. I was not the 19 year old punk that I was in my first job, so I had more credibility, but not much. Our ministry really grew and God was bringing kids himself that had no church background. It was incredible. That is, until it interfered with church folk's notion of what my job was… Undeterred, but realizing I couldn't change the congregation, I changed up the way I did ministry and really loved what was happening.  I also enrolled in Dallas Seminary and began taking classed full-time. God used youth ministry, DTS, and the Senior Pastor to teach me things about him and how much he loves people. Great volunteers, something I had never had many of, surrounded me. My passion for youth ministry was confirmed as God granted me success and joy in my endeavors. As my time at DTS drew to an end I started to look for a way to make my passion a career that could support my family. In 2007 Grace Church found me… and in 2008 I packed up my family and we moved to Abq. I love Grace and thought I would be doing youth ministry here, or somewhere else, until I hung up my book of fart jokes and retired from working altogether.
God had different plans.
He did not let me know those plans until it was time…
Through a series of personnel changes I was faced with a decision. Hire a person I knew would be great at youth ministry at Grace and change positions or start the LONG process of trying to hire a new associate pastor, with no guarantee of a good fit. This one was a tough one for me. I had done youth ministry form almost half of my life. I had gone to grad school to be better at youth ministry. I had mentored other youth workers. I had presented at some youth ministry conferences. I even won a youth ministry award for crying out loud… 😀 How could I consider selling out? I don't know why I considered it except that I thought it was the right thing for me to do for Grace Church. I love Grace and wanted to serve the body and the pastor as best as I could.
I began to explore the possibility. I wasn't so much into "hearing" from the Lord as I can't ever remember God speaking to me in an audible or discernible way. I'm not saying it doesn't happen, it just doesn't happen to me. It might be a lack of faith, it might be a listening problem, it might be the sum of lots of problems. But it might not be a problem. I searched the Word, talked to people smarter than me, prayed, talked with my wife, sought the counsel of people much more godly than me, and came to the conclusion I should at least put my name in the hat. The worst that could happen is that I keep the job I loved, I'd live with those odds.
Oddly enough, the elders confirmed my consideration and in August of 2012 I became the Associate Pastor at Grace. I've been on the job for 6 month and have some thoughts on my new job that I'll save for a later post. Six months after leaving youth ministry here are some thoughts on my new perspective on Youth Ministry.
I have a greater appreciation for youth ministry. Youth ministry can drain you and can be discouraging. But on this side of youth ministry I see how important it is in this culture. We could argue how things "should be" in a perfect world. But we don't live there, in our current system youth ministry has a place, a very important place in the church.
I'm still very invested in youth ministry. I have one kid in the ministry and will have another one there in less than 4 months. In 4 years I'll have no kids in children's ministry, so I have a very personal investment in youth ministry. But besides that I want to see our church's youth ministry succeed. I want our new youth pastor to be better than I was. I attribute that to God. I'm not sure I would have been able to honestly say that 5 years ago. Today it's true.
I see youth ministry in it's proper place. The whole church is more important the sum of all of its parts. If a youth ministry grows independently from the church that is usually an indicator of some unhealthiness somewhere. I'm sure there are cases where that is not true, but in general it is true. I want youth ministry succeed because the church is on mission and vice-versa.
A commitment to ministry is ultimate. My plan was to stay in youth ministry for life, or at least 5-10 more years. I'm not less of a minister now that I'm dealing with older people.
We need some youth ministry ministry sellouts. Part 2 of this talks about this more.
I'm really enjoying my new job. I wasn't sure if I would but I do. I love it.
Well there you go. My name is Aaron Giesler and I'm a youth ministry sellout.