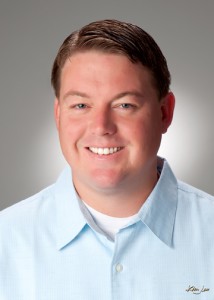 A little bit about me…
I grew up in the Panhandle of Texas in a little town near Amarillo called Fritch. I enjoyed small town living, for the most part, and really enjoyed living close to Lake Meredith. I am the oldest of 3 children and have a younger brother and sister. My parents are wonderful and still live in the house where I was raised.
Growing up I played sports as much as possible. I love football. I loved playing football; I still love watching football and really love coaching football. During my school years I played football, basketball, ran track, and played many other unorganized sports. I also enjoy reading and watching TV. I do NOT enjoy scary movies, but will watch just about any other genre.
My wife's name is Heather and she is wonderful. We met at the college I was attending and got married shortly after. Together we have 3 great kids, Grant, Bethany, and Owen. My family is fun-loving and always on the run.
Right now I'm very involved in promoting and participating in mentoring. I have had great mentors in High School, College, Vocational, Personal… basically in most every area of life. My mentors have helped me navigate some ferocious waters, weather some terrible storms, and stand strong in the face of many obstacles. Hopefully a book about training mentors that I have written with two other men will be published soon… I also mentor youth workers with a group of amazing folks over here. You can follow these great men and women on Twitter by clicking here.
Education
Graduated from Sanford-Fritch HS in 1997
Graduated from Oklahoma Panhandle State University with a B.S. in Applied Mathematics and a minor in Geology in 2001
Graduated from Dallas Theological Seminary with a Th.M. (Master of Theology) in Educational Leadership (Youth Ministry concentration) in 2008
Work
In college I worked as a part time youth worker in a small church in OK. Before I graduated from college I moved to Dallas to teach math and coach football. (I only needed one credit to graduate and I got it through an independent study class) I did that for 3 years while also volunteering as a youth worker in a church in Richardson, TX. From there I spent almost 5 years at a great little church north of Dallas as the youth pastor.